Eye Witness Canadian Real Estate Investors Training.
Eye witness Live Hand's On Training for Canadian Real Estate Investors training program Most of the properties will be SOLD 30-90% Below current Market value.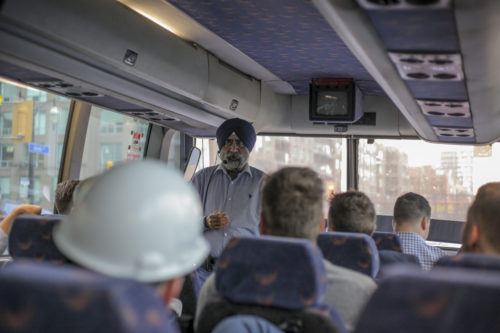 Learn more to EARN more
Eye Witness Canadian Real Estate Investors Training program curriculum consists of specific skills, techniques, and secrets, which we share with the students that distinguish our training and coaching.
Our Classroom is the Real World.
Like You We're anything But Ordinary
Eye Witness Canadian Real Estate Investors Training  consists of an opportunity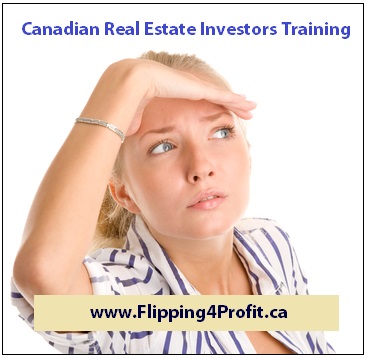 Supreme court office

Land City Office

Sheriffs office

Auction houses etc.

Witness deals in real life in real time
Eye Witness Where tradition meets Innovation
We also train and educate you on how to discover the perfect deals for Canadian Real Estate Investors. Any paperwork needed in any deal you are making across Canada is provided by World Wealth Builders upon request. The hand on part of the  Eye Witness Canadian Real Estate Investors Training curriculum consists of:
Visit property owner

Government officials

Sheriff

Due diligence (learn 60 steps in 2 days training)

Liens

Judgments

CRA Liens

Easements

Etc

Title search

Execution searches

Work orders

Visiting the properties

And inspection
Eye Witness Canadian Real Estate Investors Training
The eyewitness training is full of helpful information that will definitely have some aid in your path to success. You can expect to learn a lot more information then you imagined before start investing in Canadian Real Estate. Overall highlights of  Eye Witness Canadian Real Estate Investors Training program are visiting city hall and foreclosure properties, learning several points on how to inspect these properties or owners, how to write and present an offer and finally how to analyze the current market and deal with Realtors/mortgage brokers.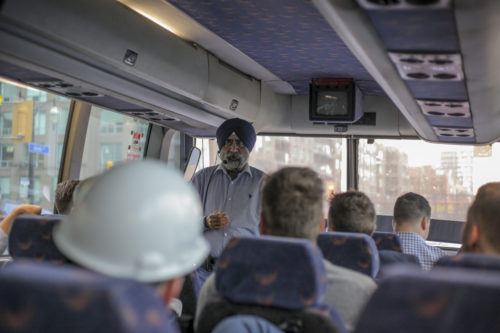 Eye Witness Canadian Real Estate Investors (Bus tour for real estate investors)
The bus tour is basically for anyone who would like to increase their knowledge whether or not they are advanced real estate investor or beginners. Accompanied by World Wealth Builders, you will spot deals, make private deals, get creative financing, get deals with no money down and buy distressed properties from the panic sellers.
Due Diligence
You will do in-depth research of all properties that are in all stages of power of sale, foreclosure, tax lien or civil enforcement in Canada.
The group dynamic, with 5-10 investors from different backgrounds and income levels, made for constant dialogue between prospective buyers and the experts.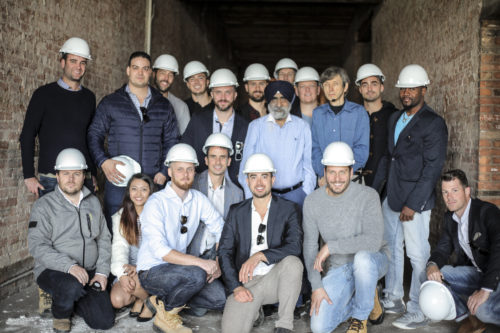 Top 10 Critical Due Diligence steps in Understanding laws, obligations and contracts
We will show you how it's done
What to look for
What to avoid
Buy properties at a Discount
Remodel a home to become a beautiful like-new home that sells quickly
Partner with other investors,
Complete Property Analysis And Evaluations
Buying Properties with all Cash vs. Financing
Thirty-second quick Analysis
Five- Must-Know Real Estate Calculations
An opportunity to Buy a Property which




maybe SOLD for PENNIES on a dollar.
In between, there will be Q&A regarding the property analysis, location, cash flow, exit strategies, fix and flip, and other investor questions.
The bus tour for Canadian real estate investors will highlight the real-time, deals which will be SOLD in front of your bare naked eyes.
You will also observe uneducated investors buying properties lot more than its value. Biggest mistake of their LIFE.
Watch it, Do it & Grow Rich
Eye Witness Canadian Real Estate Investors Training
(Bus tour for real estate investors)
available in Toronto, Halifax, Vancouver, Edmonton and Calgary
Toronto Ontario
Date: Sept 19th,2019 Thursday Toronto
Time: 8:00 am- 2:30 pm
Training Fees: $998-98 plus taxes
Calgary-Alberta
Date:  Supreme court in 2019
Time :9:30 am-2:30 pm
Edmonton-Alberta
Date: 2019
Time:9:30 am-12:30 pm
Vancouver-BC
Date:  2019
Time:9:30 am-12:30 pm
Dress Code: Formal Business Suit,ties and Black Sun Glasses
Where: To be disclosed upon registration
We believe the information contained in this article to be accurate. It is presented with the understanding that we are not engaged in rendering legal, accounting, or investment advice. When professional assistance is required, utilize the services of a licensed real estate broker, lawyer, accountant, or other consultant as may be required.
Speaking Engagements
Navtaj Chandhoke can be your next key note speaker for real estate office meeting or Canadian real estate investment conventions, expos or trade shows. Please contact us for topics and availability.
Please contact us directly at

Pam@WorldWealthBuilders.com or 647-393-6100

to set up a session at your meeting or convention.
P.S. Success isn't a matter of chance, it's a matter of choice. So it's up to you to make the right choice to become successful. If you don't know what to do it starts with making the choice to register for this LIVE real estate investors training in your town now, and making sure you make the right choice to SHOW UP!!!
Reserve your seat now for Canadian real estate investors seminar LIVE training at
www.Flipping4Profit.ca
Regular Updates: If you enjoyed this informative article, you might be interested in real estate newsletter. Enter your contact information to get regular updates on grants, events and LIVE training for Canadian real estate investments.
Name (required)

Email (required)

Cell phone
Your success is our Passion!