Private Hard Money Lenders in Canada

Private Hard Money Lenders in Canada are essentially private mortgages for the most part where lending decisions are based on several elements. Most of the borrowers are Canadian professional real estate investors with up to date training and coaching provided by World Wealth Builders in Canada.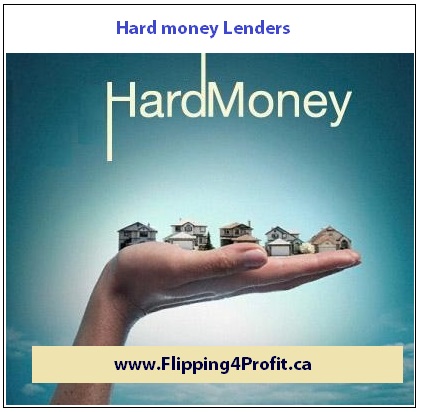 the equity in the property that be pledged as security
Hard Money Lender and Private Mortgage Lenders in Canada's view of how hard it would be to liquidate the asset to get the financing advance repaid in the event of default.
AACI current market value and after repair value.
Your net worth statement
Your credit score (Minimum 750 is considered great one) but not required
Your expertise and 3 quotations from 3 bona fide registered and reputable contractors
Private Hard Money Lenders in Canada can be extended against both residential and commercial real estate and the private mortgage placement can be in first or second security position. Most of the Canadian professional real estate investors know how to acquire these properties from 40- 90% below current market value taught by Flipping4Profit.ca
The amount of financing that can be advanced would range from 40% to 60% of the fair market value of the property in most instances. This would include all charges against the subject property.

Private Hard Money Lenders in Canada on real estate are typically for a period of three months to a maximum one year with a lender fee due on closing plus the requirement of monthly interest only payment.
In the event of missed payments, Private Hard Money Lenders in Canada will act quickly to get the situation corrected with the borrower. If payments are not brought up to date right away, then the lender will take action against the borrower to gain control of the asset according to the lenders rights as a mortgage holder. The foreclosure process will vary from jurisdiction to jurisdiction which will impact the time it takes to realize against the security.
Private Hard Money Lenders in Canada do not promote their services directly to the public and instead choose to work through Canadian real estate investors Group (PREIG) Canada, lawyers and Canadian mortgage brokers.
Mortgage brokers, Canadian real estate lawyer in turn will qualify potential deals that require hard money and send them on to the lender for review and potential approval. Working with an experienced mortgage broker with a successful track record for placing this type of financing can be key to getting the funding you're looking for in the time you have to work with.
If you need Private Hard Money Lenders in Canada or want to know more about your options, talk to fellow professional real estate investors group (PREIG) Canada's members, lawyer and or Canadian mortgage brokers. This is not for average Canadian home owner or inexperienced real estate investor.

DISCLAIMER
We believe the information contained in this article to be accurate. It is presented with the understanding that we are not engaged in rendering legal, accounting, or investment advice. When professional assistance is required, utilize the services of a licensed real estate broker, lawyer, accountant, or other consultant as may be required.
Speaking Engagements
Navtaj Chandhoke can be your next key note speaker for real estate office meeting or Canadian real estate investment conventions, expos or trade shows.please contact us for topics and availability.
Please contact us directly at
Pam@WorldWealthBuilders.com or 647-393-6100
to set up a session at your meeting or convention.
P.S.
Success isn't a matter of chance, it's a matter of choice. So it's up to you to make the right choice to become successful. If you don't know what to do it starts with making the choice to register for this
LIVE real estate investors training
in your town now, and making sure you make
the right choice to SHOW UP!!!
Reserve your seat
now for
Canadian real estate investors seminar LIVE training
at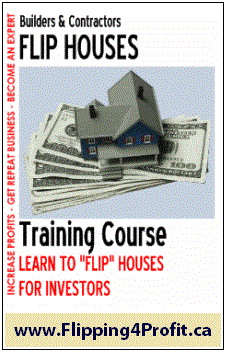 www.Flipping4Profit.ca
Regular Updates: If you enjoyed this informative article, you might be interested in real estate newsletter. Enter your contact information to get regular updates on grants, events and LIVE training for Canadian real estate investments.
Your Name (required)

Your Email (required)

Your cell phone