Professional real estate investors group (PREIG) Canada is helping fellow Canadians in need and we buy houses in Canada for cash with fast closing. We buy houses in Canada to provide instant cash, fast closing to avoid foreclosure, eviction and help fellow Canadians to downsize and move forward.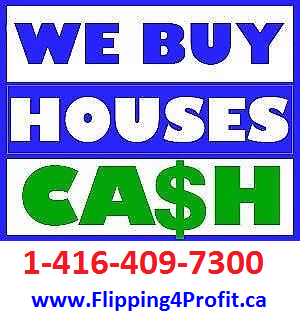 We buy houses in Canada understand the urgency of time and money. We buy houses in Canada will make a written offer for you to review it with your real estate lawyer and get independent legal opinion.
We buy houses in Canada helping fellow Canadians in need now leads from the front when it comes to helping Canadians in and around the area to sell their homes really fast.
With deep roots and insights in finance and Canadian real estate, we have helped innumerable Canadians to sell their homes without much of hassles whatsoever.
We buy houses in Canada and we are cash home buyers. The reason you want to sell your home for cash and fast is important to us to make sure that you are able to move forward. Together we can come together with win/win solution.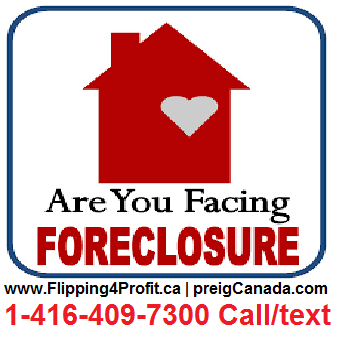 We buy house due to Canadian Home owners are facing one of  following challenges:
Behind mortgage payments
CRA liens
Revenue Canada dues
Needs cash now
Bank/Lender refuses to renew mortgage
Demand letter by the bank, pay up or get sued
Avoid eviction orders by court
Missing mortgage payments
Eviction by Bank
Eviction by Sheriff
Eviction by court orders
Redemption
Reclaim your property
Unemployed
Laid off
Property requires renovation
Work orders by city inspectors
Avoid seizure of your property
Behind Taxes with Canada Revenue Agency
Foreclosures
Right to redeem (power of sale/foreclosures)
Non renewable of Mortgage
Fire damage properties
Power of sale
Sell Your House For Cash
We Buy Houses for Cash,fast closing in Canada
Tax Sale
Sheriff Sale
Civil enforcement
Inheritance
Tired landlord
Court case
Eviction by Sheriff
Law suits
Expired MLS listings
Divorce
Bankruptcies
Homes in probate
Family problems
Sickness
Poor health
Pay off debts
Accidents
Downsize
Old age
Sellers whose employers transfer them
Owners who are evicting tenants foreclosure
Vacant homes
Trashed or damaged homes
No-Commission
Fire damaged properties
Estate Sales
Death
Drugs
Grow Op houses
Meth labs
Murder
Stigmatized properties
Flood/wind damage properties
Seized properties
Auctions
Handyman special
Hoarder
Surplus properties
Vacant homes
All paper work approved in writing by the home owners Lawyer FIRST.
What is important is that you are treated fairly with respect and dignity and get out of the situation really fast.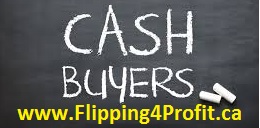 With a considerable experience, expertise, knowledge, and vital industry exposure, Professional real estate investors group (PREIG) Canada is always successful in assisting Canadians to sell their properties without much of hassles.
By doing so, we have helped innumerable Canadians in need of money get quick cash. We buy any and almost every type of homes and properties. Therefore, Canadian property owners who must sell due to relocating or need fast cash owing to an urgent need, want to sell properties without involving in lengthy and cumbersome procedure.
We buy homes in Canada in any condition and irrespective of the location and condition. Despite the price range and condition of the property, we help Canadian property owners dispose of the property right away. Moreover, we offer no obligation offer to enable Canadian home owners to make the right decision for them.
Professional real estate investors group (PREIG) Canada is the best resource for those who want to know how to sell their house in Canada for quick cash and fast closing.
About Professional real estate investors group (PREIG) Canada
Professional real estate investors group (PREIG) Canada is known to provide a win-win situation to those who are in a dire need of money and want to sell their home fast.
We buy houses in GTA, Toronto, Hamilton, Oshawa, Burlington, Welland, Barrie, Sudbury and all major cities in Ontario and Canada. We buy houses, townhouses, condos, cottages, vacant lot, farms, commercial, industrial, apartment buildings and shopping plazas.
Yes we buy assignment and wholesale properties.
Serving Canadian home sellers in need of fast closing and cash since 1993.
Fill the form below or please text us at 1-416-409-7300 especially facing eviction, seizure, power of sale, foreclosure..
In case it is emergency, please call or text  +1-416-409-7300