Flipping Houses with Assignment Clauses – Part 3 of 4

Flipping Houses with Assignment Clauses – Part 3 of 4:

Role of a Realtor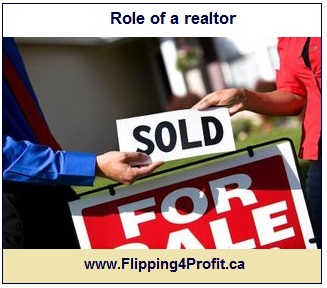 Realtors who are asked to represent an assignor (original buyer) or assignee (ultimate buyer) pursuant to a Contract of Purchase and Sale should, as a minimum, ensure that:
1. The assignor has the right to assign and the assignee has the right to receive a valid assignment by referring to the original contract.
2. A properly drafted and validly executed ''Assignment of Contract of Purchase and Sale — New Development'' and ''Assignment of Contract of Purchase and Sale — Non-Development'' are assigned.
3. The seller has been given notice in writing of the assignment (unless the clause on the Assignment Option Clause has been used).
4. The identities of the parties are clear and verified (e.g., proper photo identification, passport, etc., especially when the assignment involves parties with whom the seller may not be familiar); licensees acting for assignors should be particularly careful to establish the identity of the assignor. Realtors should confirm through acceptable identification that the person asking that the contract be assigned is the purchaser on the contract.
5. The assignor's and the assignee's rights to the initial deposit under the original contract, if any, are dealt with.
6. In the event that an assignor or assignee is a corporate party, the individual signing on behalf of the corporate entity has the authority to bind the corporation (this may involve conducting a company search and obtaining a copy of the corporate resolution allowing that individual to execute the assignment on the company's behalf).
Because the procedure and documentation for assignment can be complex and fraught with difficulties, it is in everyone's best interest for realtors to advise all parties to seek independent legal advice in writing in the drafting of effective and enforceable assignments of any Contract of Purchase and Sale agreement. Realtors should document having provided this advice as a part of contract.
Canadian real estate investors with proper training and coaching are able to assign (flip) deals on multiple listing service (MLS) without any resistance from the seller or the real estate brokers.
We can HELP !! We also BUY HOUSES. Please call:

P.S. Success isn't a matter of chance, it's a matter of choice. So it's up to you to make the right choice to become successful. If you don't know what to do it starts with making the choice to register for this LIVE real estate investors training in your town now and making sure you make the right choice to SHOW UP!!! Learn more to earn more!
Are you a Canadian real estate Investor? Join Canada's largest real estate investors club now.