For most NBA players, their playing careers are over just as the rest of us are settling into our chosen professions. The difference between them and us (in addition to, you know, athletic ability) is that, in some cases, they'll retire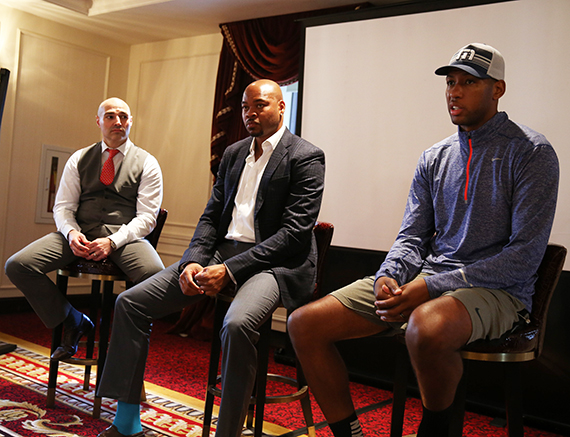 in their mid-to-late-30's with a lot of money and a lot of time on their hands.
So what will they do with their money and their time? For some former players, investing in real estate becomes their game of choice, but that game comes with a lot of risk.
From TheRealDeal.com:
In his final year in the NBA, Danny Granger took home more money from his real estate investments than he did from his Miami Heat paycheck . "That's when it really, really hit me," he said Monday. "What am I doing? My knees hurt, my back is killing me. That was it. I was done."

Granger's audience of professional basketball players erupted in a knowing laugh. Some of the veterans, like Steve Blake and Kevin Martin, knew only too well the pain of hitting the wood day after day. Others, such as Atlanta Hawks star Paul Millsap, are still in their prime, and still others, such as Boston Celtics player Kelly Olynyk, only recently broke into the NBA.

Age differences aside, the players had two things in common: they made a lot of money playing basketball and they are thinking of putting some of it into real estate.

Read more at

http://therealdeal.com/2016/06/28/ex-ballers-to-nba-stars-dont-let-real-estate-investors-scam-you/

Luol Deng, a former refugee from war-torn South Sudan,

is 30 years old and extremely rich. Over 11 years of playing

professional basketball in the NBA, the 6-foot-9-inch-tall

small forward has made close to $100 million in gross wages alone.

It's only natural that Deng spends a good deal of thought on

what to do with all that money. Recently, much of that thinking has revolved around real estate