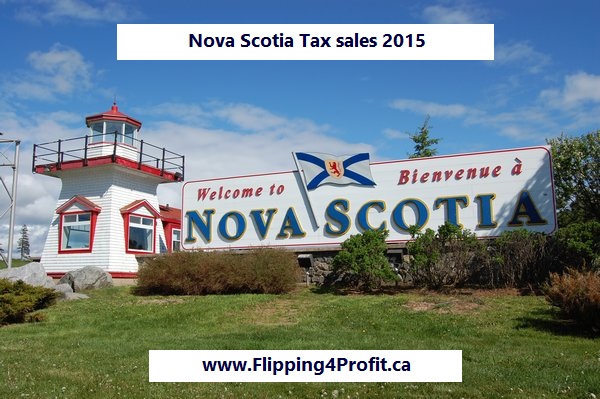 Tax sales in Nova Scotia: Visit the municipality below to find out about current or upcoming tax sales in the Nova Scotia region of Canada.
http://www.halifax.ca/revenue/tax/taxsale.html
http://www.westhants.ca/tax-sale-info.html
http://www.cumberlandcounty.ns.ca/tax-sale.html
http://www.chester.ca/administration/tax-sales.html
http://www.county.kings.ns.ca/business/taxsales.aspx
https://www.easthants.ca/content/tax-sale
http://www.modl.ca/component/search/?searchword=tax%20sale&searchphrase=all&Itemid=101
http://www.district.yarmouth.ns.ca/index.php/municipal/taxation-/property-tax-sale
http://www.novascotia.ca/snsmr/pdf/mun-MGA-resource-binder-3-2-tax-collection-guide.pdf
http://www.portcoquitlam.ca/City_Hall/Property_Taxes_and_Billings/Annual_Property_Tax_Sale.htm
http://www.town.windsor.ns.ca/tax-sale-stephens-yeatons-property.html
http://www.regionofqueens.com/finance/tax-sales
DISCLAIMER
We believe the information contained in this article to be accurate. It is presented with the understanding that we are not engaged in rendering legal, accounting, or investment advice. When professional assistance is required, utilize the services of a licensed real estate broker, lawyer, accountant, or other consultant as may be required.
Speaking Engagements
Navtaj Chandhoke can be your next key note speaker for real estate office meeting or Canadian real estate investment conventions, expos or trade shows.please contact us for topics and availability.
Please contact us directly at Pam@WorldWealthBuilders.com or 647-393-6100 to set up a session at your meeting or convention.
Reserve your seat now at
www.Flipping4Profit.ca

P.S. Success isn't a matter of chance, it's a matter of choice. So it's up to you to make the right choice to become successful. If you don't know what to do it starts with making the choice to register for this LIVE real estate investors training in your town now at www.Flipping4Profit.ca and making sure you make the right choice to SHOW UP!!! Learn more to earn more about CanadianTax sale properties.
To learn the strategies, techniques and Eye Witness Real Estate Investors Field Training. How to acquire Tax Sale Properties & Sheriff Sale Properties, Click Here