Canada's largest Fixer upper house going for pennies on a dollar is up for a grab.
You might have seen on television or heard it from Canadian real estate experts. You can buy Canadian real estate for pennies on a dollar. On November 15, 2017, Canada's largest home may be sold for the lowest price one cannot imagine. Yes! It's a fixer upper. This property may be suitable for those who like to fix and flip or buy
and hold. Professional real estate investors and wealthy Canadians know the secrets on how to acquire these properties.
Canada's largest Fixer upper house
going for pennies on a dollar location

This property is located in 155 Farr Drive, Haileybury, Ontario. This property is approximately 140 kilometres north of
North Bay on the Temiskaming Lake. This property will be sold due to Tax Arrears by Public Tender. Notice of sale of land by
public tenders have been issued the corporation of the city of Temiskaming shores. Minimum tender amount is $152,729.42.
They are inviting tenders for the purchase of this property on or before November 15th, 2017. The tenders will be opened
in public at the city hall.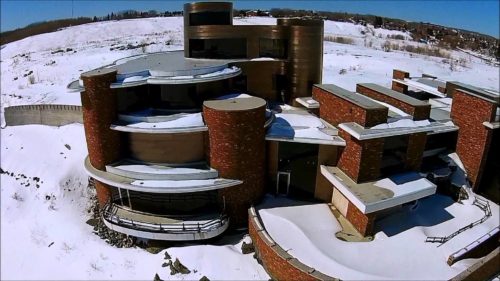 Canada's largest Fixer upper house
going for pennies on a dollar information
Annual Taxes $15,509.66 (2017)
Assessed value 1,044,500 – RTEP (2017)
Caution: There are 2 heritage easements on the property, as well as a mine hazard.
Temiskaming Shores is located along the southern edge of the Clay Belt area, near the Quebec border on the shores of Lake Timiskaming's Wabi Bay. The separate township municipality of Harris separates the city from the Ontario-Quebec border. The nearest town on the Quebec side of the border is
Notre-Dame-du-Nord. Temiskaming Shores has also become a popular retirement and recreational destination, with small retirement communities like the Bayport Village being developed in
theformer town of Haileybury.
To be eligible, bids must be at least equal to the advertised minimum tender amount. The successful purchasers will be required
to pay the amount tendered plus accumulated taxes, penalties and interest, and the relevant land transfer tax.
From the day of notification to the highest bidder, this eligible bidder has 14 days to complete the transaction. All tax properties are sold without warranty and are sold as is. For further information regarding this sale and a copy of the prescribed form of tender contact:
Treasurer Corporation of the City of Temiskaming Shores
325 Farr Drive, P.O. Box 2050 Haileybury ON P0J 1K0
According to Wikipedia a 65,000-square-foot (6,000 m2) building in Haileybury, built by area businessman Peter Grant. It was a
combination home and office for his now-defunct company Grant Forest Products. It was promoted as the largest house in Canada when Grant put it on the real estate market in 2010 for an asking
price of $25 million.
Professional real estate investors, foreign buyers and business titans may be interested in acquiring one of a kind property. You can explore on YouTube the video that shows the property.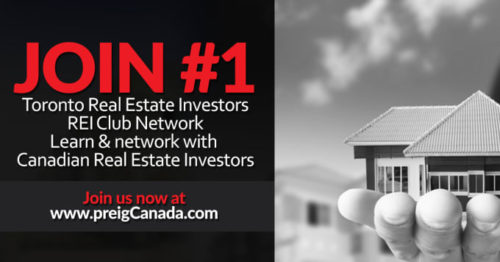 Canada's largest Fixer upper house
going for pennies on a dollar built by Peter Grant
It sits on 43 acres of shore Land of Temiskaming Lake. This property was built by Peter Grant, who was listed as the 87th richest person in Canada in 2004.This dream house is a fixer upper which needs lot of work. Perfect for those who like to have finishes of their choice of
floors to colors. The estimate value of this property may be $25-30 million Canadian dollars.
According to one of the local realtor who was handing the sale of subject property have a boat house big enough for a 40-foot yacht. It has two elevators, an indoor pool, a giant hot tub and 30-foot fireplaces in the master bedroom and living room. There's an exercise room the size of a small gym. Plumbing has also been installed on the grounds for a few golf holes.
The fixer upper investor or buyer will need to install flooring. Bathrooms need to be completed. There is plenty of work required before this house is ready for move in condition. The buyer may need from 1.5 to 2 million dollars to complete building this house.
Hiring high end contractors, buying latest material and having architect and interior designer may be necessary.
This property is the same size as Bill Gates's property near Seattle. The size of this house is the same if you combine White House of America and the residence of Canadian prime minister.
Steamy hot real estate deal or not, expensive homes can sit with a "For sale" sign hung out. It can take very long time, until they find just the right ultra-wealthy buyer. Until now, the largest home sold in Canada was a 48,000-sq.-ft. house in Oakville, Ont., which went for $45-million in 2006.
Canada's largest Fixer upper house
going for pennies on a dollar due diligence
Buying a house for municipal tax arrears require due diligence at higher depth. Since you are buying a piece of property by public tender or auction, you are your own. One mistake can be lethal.it is
very important to learn from experts with proven  record. Real estate investments can be very risky especially no one else is protecting you.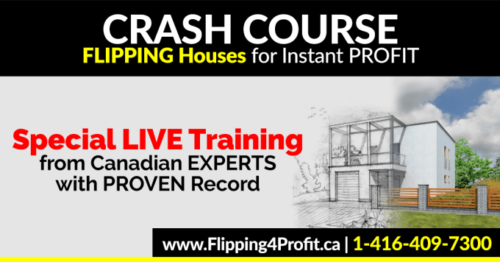 Once your tender is accepted, you need to come up with rest of the money. Getting an appraisal and inspection are impossible since there is no access to view the property. Canadian banks will not lend
a mortgage on these type of deals. Upon successful closing vacant possession or keys to the property are not available. You are buying a property "as is, where is." There are other risks involve on tax sale
properties. Getting rid of the occupant or tenant could be another nightmare. Professional real estate investors are able to bank on these type of deals without much of a hassle.
So are you ready to move into one of largest hose in Canada.