Cornerstones II Grant Program: Information Guide and Application Form
Building a New Secondary Suite in a New Home
Building a New Secondary Suite in an Existing Home
Building a New Garage or Garden Suite
Cornerstone II: Edmonton's Plan For Affordable Housing
Introduction
Interested in building a new Secondary Suite (in a new home or an existing home), or building a new Garage or Garden Suite? You may be eligible for up to $20,000 in funding through Cornerstones II: Edmonton's Plan for Affordable Housing 2012 –2016. This guide will give you the information you need to begin the application process.
Please note there is a separate Information Guide for upgrading existing suites. Further documentation may be required and applicants should contact the Secondary Suites Grant Coordinator with questions. Call 311 and ask for the Secondary Suites Grant Coordinator, or e-mail secondarysuites@edmonton.ca
To buy a directory of all Canadian Real Estate Grants at 60% discount, please go to: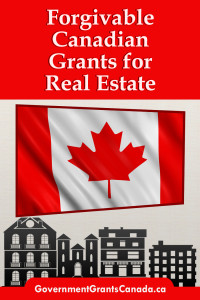 http://www.flipping4profit.ca/special-services/real-estate-grants/
Special Sale Forgivable Canadian Business & Real estate Grants, Canadian Credit Repair


We are also Canadian private hard money lenders. We can offer you multiple solutions to resolve any situation. We can also do short term small private mortgage if required.
We can HELP !! We also BUY HOUSES. Please call:

P.S. Success isn't a matter of chance, it's a matter of choice. So it's up to you to make the right choice to become successful. If you don't know what to do it starts with making the choice to register for this LIVE real estate investors training in your town now and making sure you make the right choice to SHOW UP!!! Learn more to earn more!
Are you a Canadian real estate Investor? Join Canada's largest real estate investors club now.