Government Programs for First Time Home Buyers




Government Programs for First Time Home Buyers can assist Canadians to acquire their dream home.Timing, search and your knowledge can save you lot of money by utilizing Government Programs for First Time Home Buyers.
Buying a first home in Canada requires some research and knowledge before signing up the purchase and sale agreement.But what you know can assist you to take advantage of all the benefits available for Canadian home buyers. Professional Real Estate Investors Group (PREIG) Canada have been providing training and coaching Canadian home owners and real estate investors since 1993. Here are few top tips
Before you apply for Government Programs for First Time Home Buyers, you must check your credit score.If your credit score is less than 750, you will not be considered as top one percent.You must make sure that your beacon score is minimum 680–720 otherwise you will be rejected or pay much higher interest rate on your loans, mortgages, credit cards and lease payments.You can boost your credit score and use all 25 strategies.It is called "Do it Yourself Credit repair guide.
Down payment assistance programs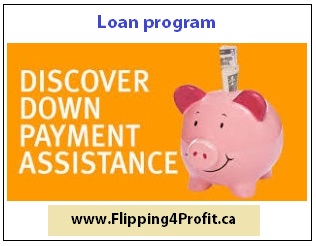 Various provinces and municipalities provide down payment assistance grants. These programs are typically for
Canadians with low or moderate income. Despite these borrowers being higher risk, in some cases, they're permitted to buy a home with nothing down.
A gift of a down payment
A gift of a down payment from an immediate relative is acceptable for dwellings of 1 to 4 units. For eligible borrowers, additional sources of down payment, such as lender incentives and borrowed funds, are also permitted. Check with your lender for qualifying criteria and availability. Normally, the minimum down payment comes from your own resources.
HST New Housing Rebate
The federal government provides an HST rebate of up to 36% to buyers who purchase either a newly built, or greatly renovated, home. The rebate is intended to encourage people to build upon and improve their properties.
The provincial government provides an even more generous rebate, of up to 75% off the provincial part of the HST.
Mortgage Loan Insurance Rebate for Energy-Efficient Homes
To keep demands on the power grid to a minimum, the CMHC provides a rebate of up to 10% of mortgage insurance costs if a home meets certain standards for energy efficiency.You will need to provide an EnerGuide assessment showing a score of 82 or higher. This tax credit applies to both previously- and newly-built homes.
First-Time Home Buyer's Credit
This tax credit offsets closing costs. If you are buying your first house, you are eligible for a 15% credit on your closing costs. The maximum amount for the credit is $750.
CMHC 5% Down Payments
The CMHC makes mortgage insurance available to first-time homeowners even if they can only afford a 5% down payment. The property must be owner-occupied and worth less than a million dollars. This insurance is only available for mortgages with amortization periods of 25 years or less.
Land Transfer Tax Rebates
The provincial and some municipalities, levy a land transfer tax when you buy a new home. For first-time homeowners, the province can provide a rebate of up to $2000. This is often enough to completely cancel out the taxes on smaller homes.
Using Your RRSP as a Down Payment Home Buyer's Plan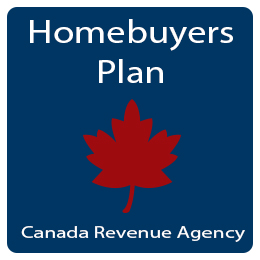 The Home Buyer's Plan lets you "borrow" up to $50,000 from your RRSP to go towards buying a new home. It works by allowing you to withdraw your money without the normal taxes.However, under the Plan, you have to pay back this money within fifteen years. It is only available if you have not occupied an owned home for at least five years.
Getting a cash-back down payment mortgage
In many provinces, lenders that aren't federally regulated (like credit unions) can still offer cash-back down payment mortgages. The few that actually do will give you 5 per cent cash to use for your down payment. You then need to cough up only your closing costs, which include legal and inspection fees, the land transfer tax and so on.
Not surprisingly, the interest rate on cash-back mortgages is well above a normal mortgage. But when you factor in the "free" cash, the overall borrowing cost isn't that horrible. The main downside of a cash-back mortgage is that you have little equity cushion if home prices fall and you need to sell. And if you break the mortgage early, your lender can take back much or all of the cash it gave you.
If you're looking to purchase a home for the first time, be sure to explore Government Programs for First Time Home Buyers to see if you can save while you spend.You can learn more at Government Grants for real estate in Canada and take full advantage of all the benefits available for Canadian tax payers.
DISCLAIMER
We believe the information contained in this article to be accurate. It is presented with the understanding that we are not engaged in rendering legal, accounting, or investment advice. When professional assistance is required, utilize the services of a licensed real estate broker, lawyer, accountant, or other consultant as may be required.

Speaking Engagements
Navtaj Chandhoke can be your next key note speaker for real estate office meeting or Canadian real estate investment conventions, expos or trade shows.please contact us for topics and availability.
Please contact us directly at Pam@WorldWealthBuilders.com or 647-393-6100 to set up a session at your meeting or convention
Permission to Reprint
You have the permission to re-print this article , as long as you don't make any changes and include the bio above.
We are also Canadian private hard money lenders. We can offer you multiple solutions to resolve any situation. We can also do short term small private mortgage if required.
We can HELP !! We also BUY HOUSES. Please call:

P.S. Success isn't a matter of chance, it's a matter of choice. So it's up to you to make the right choice to become successful. If you don't know what to do it starts with making the choice to register for this LIVE real estate investors training in your town now and making sure you make the right choice to SHOW UP!!! Learn more to earn more!
Are you a Canadian real estate Investor? Join Canada's largest real estate investors club now.