TORONTO, Ontario — Flipping4Profit.ca today announced 4 upcoming Canadian real estate investment training and coaching coming to Toronto, Vancouver, Ottawa and Montreal Calgary, Edmonton, Saskatoon and Halifax.
"The mission of Flipping4Profit.ca is to help Canadian Investors and home owners to build a strong financial foundation to create wealth," stated Navtaj Chandhoke, Chief Executive Officer for Professional Real Estate Investors Group (PREIG) Canada.
"We believe the key to becoming a successful Canadian real estate investor is acquiring practical Canadian real estate investment training and coaching from the Canadian Real estate experts with proven track record with a proof."
The Flipping4Profit.ca is designed to introduce Canadian real estate investors to practical strategies to take advantage of making instant profit acquiring deep discounted Canadian real estate and take full advantages of Canadian real estate grants for new and veteran investors.
How to buy Canadian real estate pennies on the dollar?
You will learn more at Canadian real estate investment training:
How to make Money Now and huge Positive Cash Flow
How to find deep discounted real estate deals
How to do proper due diligence
How to buy Canadian real estate from Government sources
How to find pre foreclosure/power of sale owner's call you
How to ask the government to pay to upgrade your investment properties
How to make instant Profits with nothing down
How to put CASH on your pocket the day you close your first deal
No money! No credit! No Job=No problem
In addition to all the valuable information that will be shared at the training, every attendee will receive top 10 Canadian real estate grant information as a gift. This information is to introduce individuals to the principles and strategies of Canadian real estate essential for real estate success.
To discover more about how Canadian real estate investment training and coaching can lead to financial independence and to see a complete list of the upcoming Canadian real estate investment training and coaching taking place in Canada, please visit the www.Flipping4Profit.ca
Additional products and services will be offered for sale at our training and coaching sessions
Flipping4Profit.ca
1-416-409-7300     (text or talk)
nav4164097300@gmail.com
DISCLAIMER
We believe the information contained in this article to be accurate. It is presented with the understanding that we are not engaged in rendering legal, accounting, or investment advice. When professional assistance is required, utilize the services of a licensed real estate broker, lawyer, accountant, or other consultant as may be required.
Speaking Engagements
Navtaj Chandhoke can be your next key note speaker for real estate office meeting or Canadian real estate investment conventions, expos or trade shows.please contact us for topics and availability.
Please contact us directly at Pam@WorldWealthBuilders.com or 647-393-6100 to set up a session at your meeting or convention.
P.S. Success isn't a matter of chance, it's a matter of choice. So it's up to you to make the right choice to become successful. If you don't know what to do it starts with making the choice to register for this LIVE real estate investors training in your town now, and making sure you make the right choice to SHOW UP!!!
Reserve your seat now for Canadian real estate investors seminar LIVE training at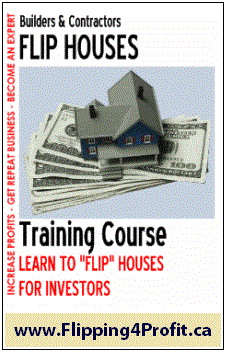 Regular Updates: If you enjoyed this informative article, you might be interested in real estate newsletter. Enter your contact information to get regular updates on grants, events and LIVE training for Canadian real estate investments.