500 Referral fee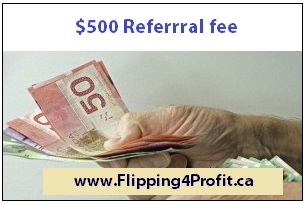 500 Referral fee can be paid to you upon your referral attend one of the following training.
What could be better than helping a fellow friend or neighbor to learn?
While you are getting paid $500 Referral fee
Who You should tell: How about telling multiple friends and neighbors.
Canadian realtors

Canadian mortgage brokers

Canadian real estate investors

Canadian private lenders

Canadian real estate lawyers

Canadian real estate professionals

Canadian entrepreneurs

Canadians who want 10% return on RRSP secured by Canadian real estate
Getting paid $500 Referral fee for every one of your friends or neighbors who attend the 2 days training.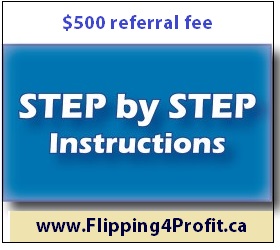 $500 Referral fee

Here's how it works

Step Number 1. Give us the names of anyone you plan to refer to us first by email to
pam@WorldWealthBuilders.com
or call/text Pam at 1-647-393-6100
The confirmation email that you will receive will indicate that you have officially registered and referred that person.
Step Number 2. Simply ask the individuals that you are referring to contact us and we will send them invitation.
Step Number 3. Once your referral has paid and attended the training
Step Number 4. we will send you a check for $500.00….. Simple.
We are also Canadian private hard money lenders. We can offer you multiple solutions to resolve any situation. We can also do short term small private mortgage if required.
We can HELP !! We also BUY HOUSES. Please call:

P.S. Success isn't a matter of chance, it's a matter of choice. So it's up to you to make the right choice to become successful. If you don't know what to do it starts with making the choice to register for this LIVE real estate investors training in your town now and making sure you make the right choice to SHOW UP!!! Learn more to earn more!
Are you a Canadian real estate Investor? Join Canada's largest real estate investors club now.