Peaksaver PLUS® Hydro One Free programmable Thermostat

The Hydro One Free programmable Thermostat does the saving for you

Do you have central air? Sign up for peaksaver PLUS® Hydro One Free programmable Thermostat and we'll install and set up a FREE $250 programmable thermostat to help you easily manage your home's temperature. You'll also be helping to ease the strain on Ontario's electricity grid.
Peaksaver PLUS® Hydro One Free programmable Thermostat is right for you if:
You have a working central air conditioner and live in a single-family home.
You may also qualify if you have an air-source heat pump.
You rent your home but have written permission from the homeowner to participate.
1-866-380-6051
peaksaverPLUS@HydroOne.com
You will never be affected on weekends or statutory holidays
Typically, peaksaver PLUS® is activated:
From May 1 to September 30
Only on weekdays (Monday to Friday)
Between 1 p.m. and 6 p.m., but never for more than four hours.
If you would like to opt out for a specific day, simply call
1-866-380-6051 FREE in advance.
DISCLAIMER:
We believe the information contained in this article to be accurate. It is presented with the understanding that we are not engaged in rendering legal, accounting, or investment advice. When professional assistance is required, utilize the services of a licensed real estate broker, lawyer, accountant, or other consultant as may be required.
To buy a directory of all Canadian Real Estate Grants at 60% discount, please go to: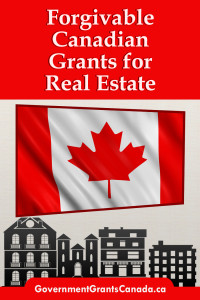 http://www.flipping4profit.ca/special-services/real-estate-grants/
Special Sale Forgivable Canadian Business & Real estate Grants, Canadian Credit Repair


P.S. Success isn't a matter of chance, it's a matter of choice. So it's up to you to make the right choice to become successful. If you don't know what to do it starts with making the choice to register for this LIVE real estate investors training in your town now at www.Flipping4Profit.ca and making sure you make the right choice to SHOW UP!!! Learn more to earn more about Canadian Tax sale properties.