Stop Sucking Your Thumb & Flip a House
Being a professional real estate investor, we come across all kind of deals. "Stop sucking your thumb and flip a house" is a phrase that every investor should abide by. Analysis paralysis and wasting very profitable time goes on debating. Wondering if others are going to jump on this deal. Loosing focus on your target gives you mediocrity all lifelong in every aspect of your life. Twiddling thumbs and looking at a deal is not going to get you results. You need to take action, make an offer, and help the distressed panic home seller. Remain focused on the deal at hand.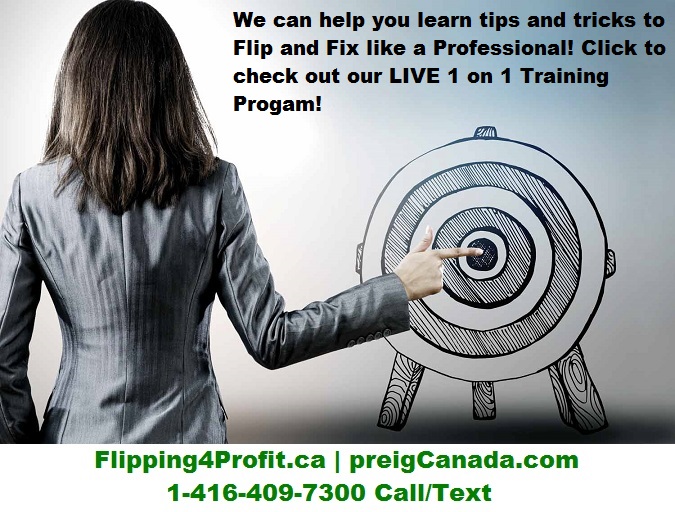 As they say about when Jeff Bezos when he was a kid, the founder of Amazon. He was in a Montessori school, and they'd stick him in these little chairs, and he had to rotate around. Bezos was so focused that they couldn't tap him and get him out of it. He was doing his coloring or whatever, so they had to pick up the chairs and move him around. The lesson here is being extremely focused at the task on hand; there's a time and season for everything.
Split your time between being extremely focused and questioning, "What do I need to get done today?" Use modern technology to help you destroy the pending list of 30 things, and instead split it into two. In other words, focus on one real estate deal at a time. Keep your list of properties to make an offer less than two.
In Hillary Clinton's book, Hard Choices. If you look at her routine in a day, she makes time from about 9:30 to 9:45 to record four thank-you videos for key people and she gets it off her chest – boom. However, she doesn't do it all day; she's carved out time so that she doesn't interrupt her day. This is how you are going to build last long business relationships. Gratitude will open more door of opportunities for you. Remember in kindergarten they teach you five basic manners, use them to excel at your success in flipping houses.
Don't suck your thumb & flip a house.
That's what Warren Buffett says. If you come to him with good information, he makes a decision to buy a deal then or never, so no sucking your thumb syndrome. That's the same as stick-ability. For all those things, if Warren Buffett the billionaire can make executive decisions very quickly, you come to him, you say, "Here's how much money this deal is making. Here, how much? Warren Buffett will tell you immediately. He'll let you know if it's a, "good deal, or not."
Is that OK that we start following a great advice? Would you think it can excel your real estate investments to lightening speed? Instant decision making is very powerful weapon for wealthy real estate investors. But they always keep the back door open for quick exit if everything does not match the acquisition criteria.
The question most of you will ask about is the risk factor involved in making instant decisions. You are right. How about what you have learned to do your Due Diligence after having a property under contract first. May be you should not waste time if you are assigning (flipping) the contract to another end buyer. Risk is always there no matter what. We all will make mistakes but most of them  will teach you the lesson worth more than the price you have to pay. Don't suck your thumb and flip a house.
He doesn't say, "Let me think about it for a month." Obviously, there are some decisions that are very complex that you have to make more time for, but your ability to not let things load up on your brain is going to be directly related to your ability to have impact in life and to live the good life.
Ask any realtor about the common mistake that most home buyers make, "let me think about it" and they will miss the boat again. Now they want the same boat but unfortunately the boat has already sailed off. How many  boats we have all missed? Is it a good idea to learn from one's own mistakes or another's? The bottom line is only one factor. Unable to decide will keep you at the bottom of the ladder of success in real estate.
This is the secret weapon of very wealthy investors.
Making a decision instead of sucking your thumb all day long and being unable to decide anything in life. Stop Sucking Your Thumb & Flip a House.
Health, wealth, love, and happiness. You can have it all by investing time and energy. No stickability – Hot potato – No sucking your thumb on stuff – Make an executive decision. You are the commander in chief of your life. Move on to the next real estate deal.
Warren Buffett says for every good thing you put in, you got to take something out. You have to make room for it, so when you start in your day-to-day, you start having this high cognitive load because of the stickability factor, you will be less effective. Your brain won't function as well. You won't be able to do deep thinking. Keep your brain junk free.
Change your life today. Learn more to earn more by attending LIVE Workshops  in your city from fellow Canadian Real Estate Experts. Put a house under a contract and flip it. No need to think about tomorrow yet. Let's solve a distressed home owner's problem, make a fortune and conquer today.